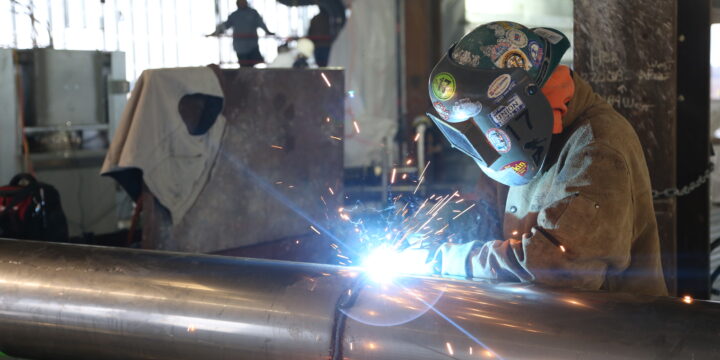 The Institute was created to educate and assure architects, engineers and building owners as well as the general public that all sheet metal products are manufactured and/or constructed to perform to credible industry standards. The Institute is also dedicated to introducing and/or transferring new technology from the research phase to real world circumstances. The Institute will also apply new technologies to existing standards to promote a continuing commitment to quality construction. The focus will be on increased applied research and testing, rather than theoretical. The Institute will encourage the practical application of new technologies and enable the industry to capitalize on emerging technologies.
Testing & Research Focus
The Institute's testing and research activities focus on all types of duct and duct systems and varied types of sheet metal applications and construction.
Industry Affiliation
The Testing & Research Institute is an independently operated, not for profit organization promoted by the Sheet Metal and Air Conditioning Contractors' National Association.
The Institute is not a standards developing organization. The tests it performs are intended only for the use of the individuals or organizations retaining the Institute to perform such tests.
The Institute disclaims any liability for any personal injury, property damage or other damages of any nature whatsoever, whether special, indirect, consequential or compensatory, directly or indirectly resulting from the publication, use of, or reliance on any documents or test results generated by the Institute. The Institute makes no guaranty or warranty as to the accuracy or completeness of any information contained in its publications, other than to the party who retained the Institute.
In making test results available, the Institute is not undertaking to render professional or other services for or on behalf of any person or entity, except the entity which retained the Institute to perform the testing. Nor is the Institute undertaking to perform any duty owed by any person or entity to someone else. Anyone using the Institute's documents should rely on his or her own independent judgment or, as appropriate, seek the advice of a competent professional in determining the exercise of reasonable care in any given circumstances.
The Institute has no power, nor does it undertake to police or enforce compliance with any standards. The Institute does not list, certify, test or inspect products, designs or installations for compliance, unless it has been specifically retained for such purpose.